If you're ready to join a team then simply  fill out the form below (coming soon), or grab a volunteer form from the brochure rack after one of our services. Otherwise email us using the link below
If you want to get INVOLVED but don't know which team to join why not Test Drive a Team this weekend.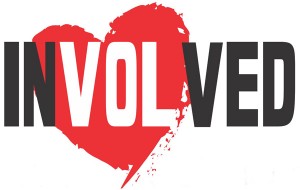 Just contact info@c3salisbury.org.au or comlete the contact form below and let us know which team you're interested in.  We'll then contact a Team Leader who will meet you an hour before the service and take you for a spin with their team!  Afterwards, if you loved the experience then why not think about signing up.  However, if it wasn't quite what you expected then that's fine too…no stress or strings attached!  We simply want you to be involved in the team that best fits you.
So, what are you waiting for…Test Drive a Team today! Register your interest via the contact form below.
REGISTER YOUR INTEREST HERE
[contact-form subject="Volunteer enquiry" to="info@c3salisbury.org.au"] [contact-field label="Name" type="name" required="true" /] [contact-field label="Email" type="email" required="true" /] [contact-field label="Contact number" type="text" /] [contact-field label="Tell us a bit about yourself and what area you might be interested in." type="textarea" required="true" /] [/contact-form]